Ready for fun
training with your best friend
Welcome to the
Obedience Dog Club of Brisbane Inc.
Established in 1961, we are a not for profit community group responsible for training handlers and their dogs.
We run courses aimed at developing positive relationships with dogs and creating a well behaved family pet.
2017 Training Schedule
Puppy Preschool - Thurs 23rd March 7-8pm - 1 spot avail
Puppy Preschool - Thurs 30th March 7-8pm - 3 spots avail
Family Dog Training 1 - Wed 5th April 6.30-7.30pm- Full
Family Dog Training 1 - Sun 9th April 8-9am - Full
Family Dog Training 2 - Sun 23rd April 8-9am - 8 spots avail
Click here to apply for the above courses using K9membership
Kamal Fernandez Obedience Seminar
Last weekend a group of trainers and students attended Kamal Fernandez seminar down at Camp Tailwaggers. I think we all gained alot of information about relationship building with our dogs. Emma & Jenny Gill, Kamal, Ruth Raymond, Cherie Bekker and Leonie Crowe - front row Stig and Jessie Gill and Chedy Crowe.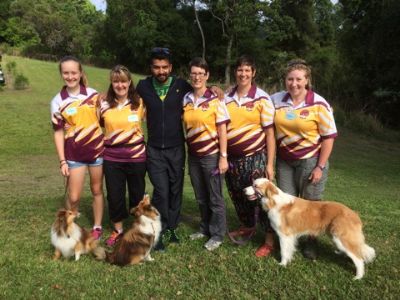 Behaviour Adjustment Training for Aggression, Frustration and Fear seminar. Instructors Leonie Crowe, Ruth Raymond and Caroline King spent the weekend of the 8/9th November with presenter Joey Iversen at the Empowered Desensitisation course. Learnt lots that we can pass onto members. Come talk to us about issues you may be having.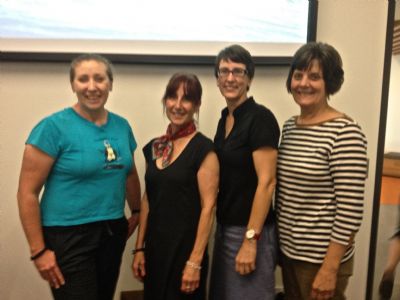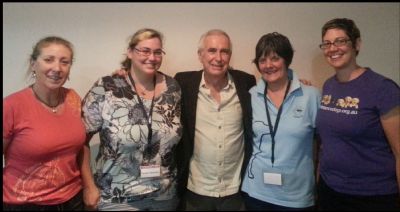 Posing with Dr Ian Dunbar after attending the three day seminar "Science Based Dog Training with Feeling" - lots of information to process and lots of new ideas to incorporate.
Contact Details
Leonie Crowe
15 Englefield Road, Oxley 4075, QLD, Australia
Phone : 0411-017-454
Email :
info@odcb.org
62161 Visitors